Love's Apathy
A downloadable game for Windows, macOS, and Linux
**The story and dialogue are subject to change at any moment There have already been a lot of changes to the prologue for the full game.**
You awaken in a strange place. The sky is unusual. The atmosphere is tense. What's worse, four men are discussing your fate. Who are these people? Where are you? And why are they discussing your death?

"Hey. So um...How should I put this? You're dead...And we're your guardian angels. You'll have to pick one of us. We're going to take you to the past so that you'll be able to collect all your memories and be judged."

These men have decided your next action. Will you go to Hell or stay in heaven? Or...find love?
In this game-which is being made in Ren'py-you will have the choice of falling in love with four young men...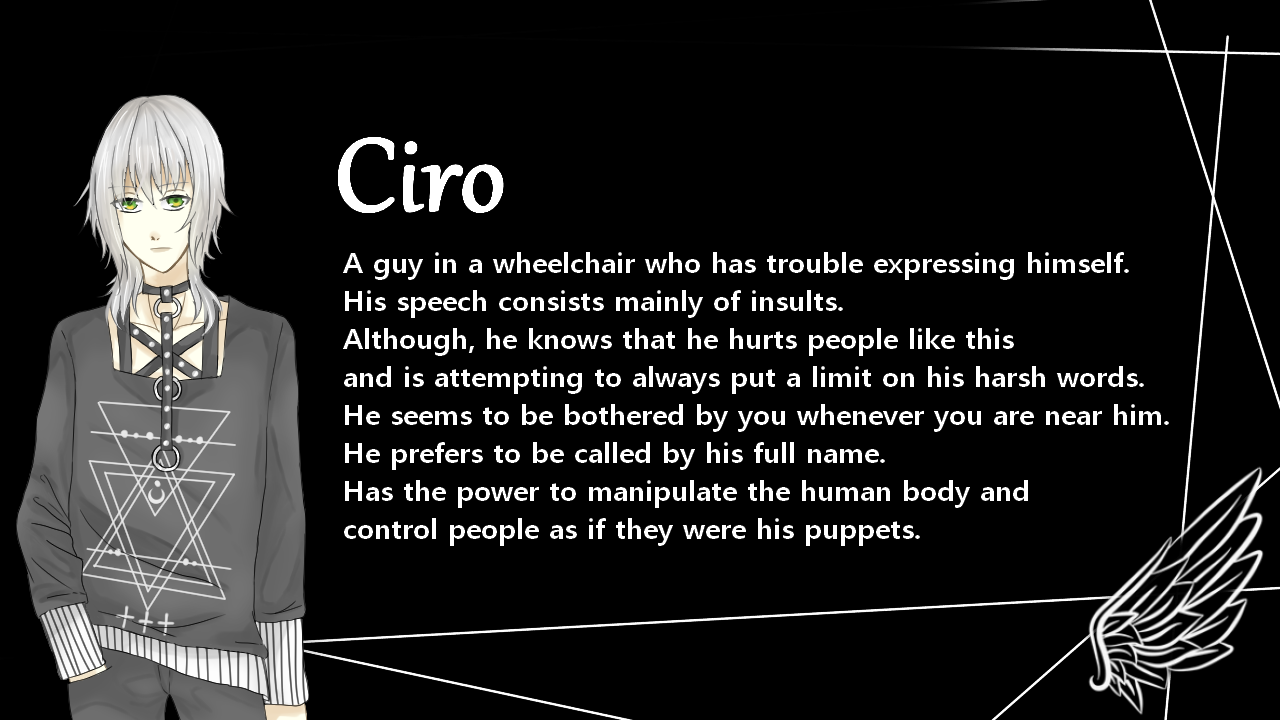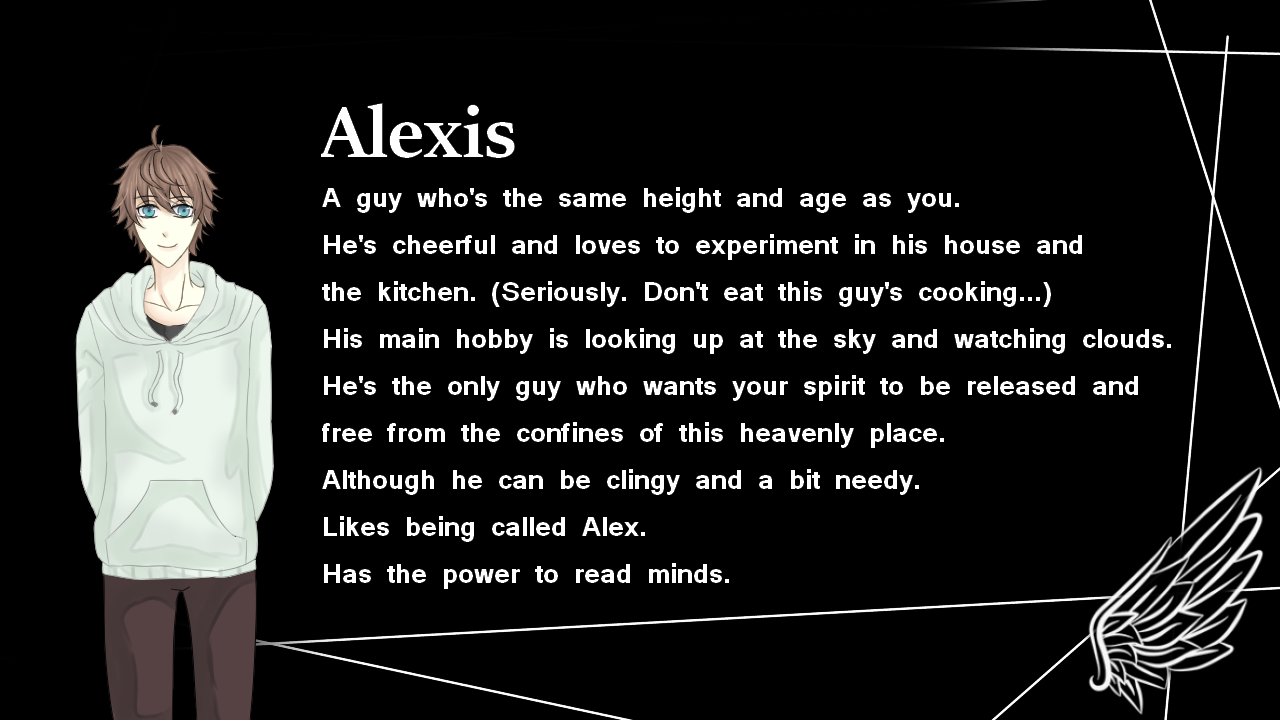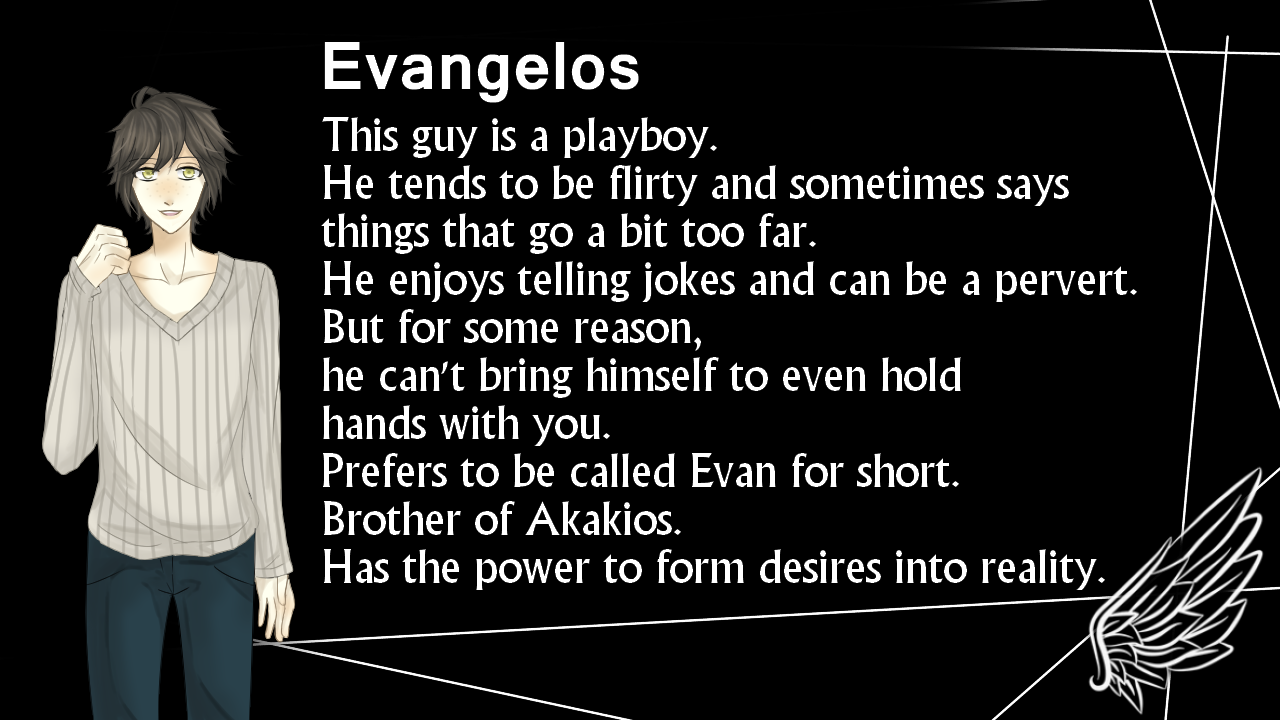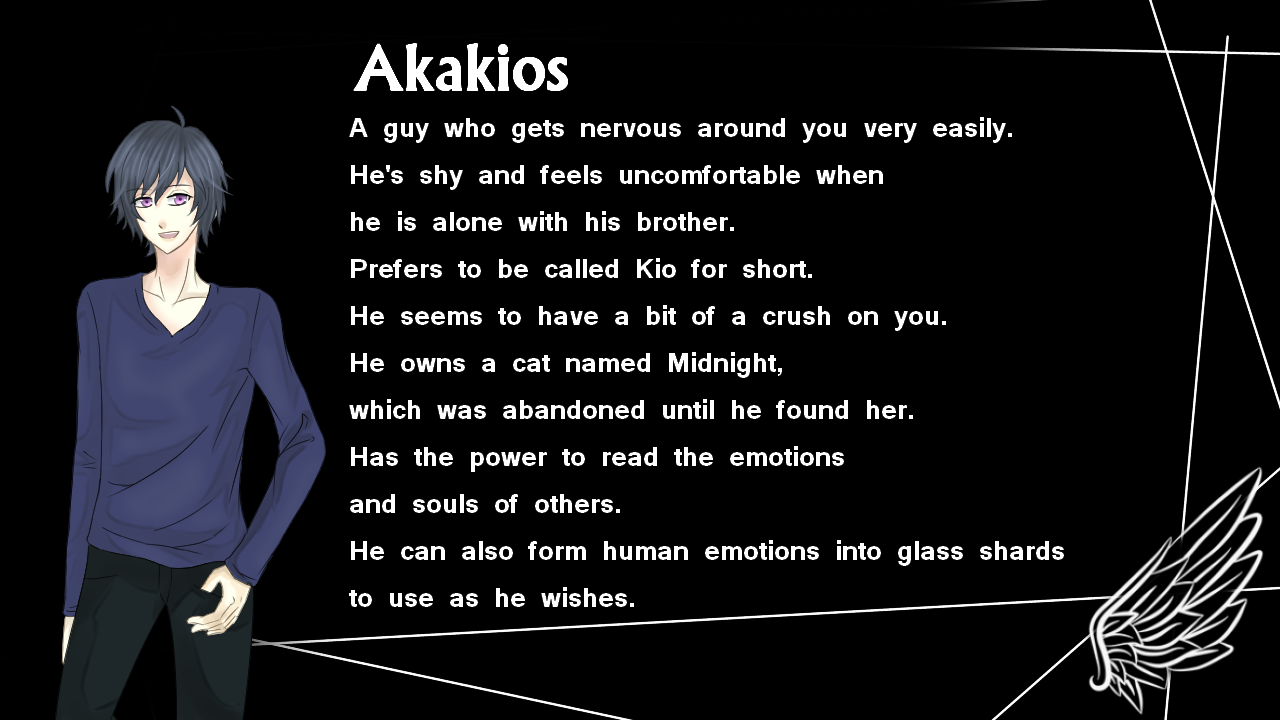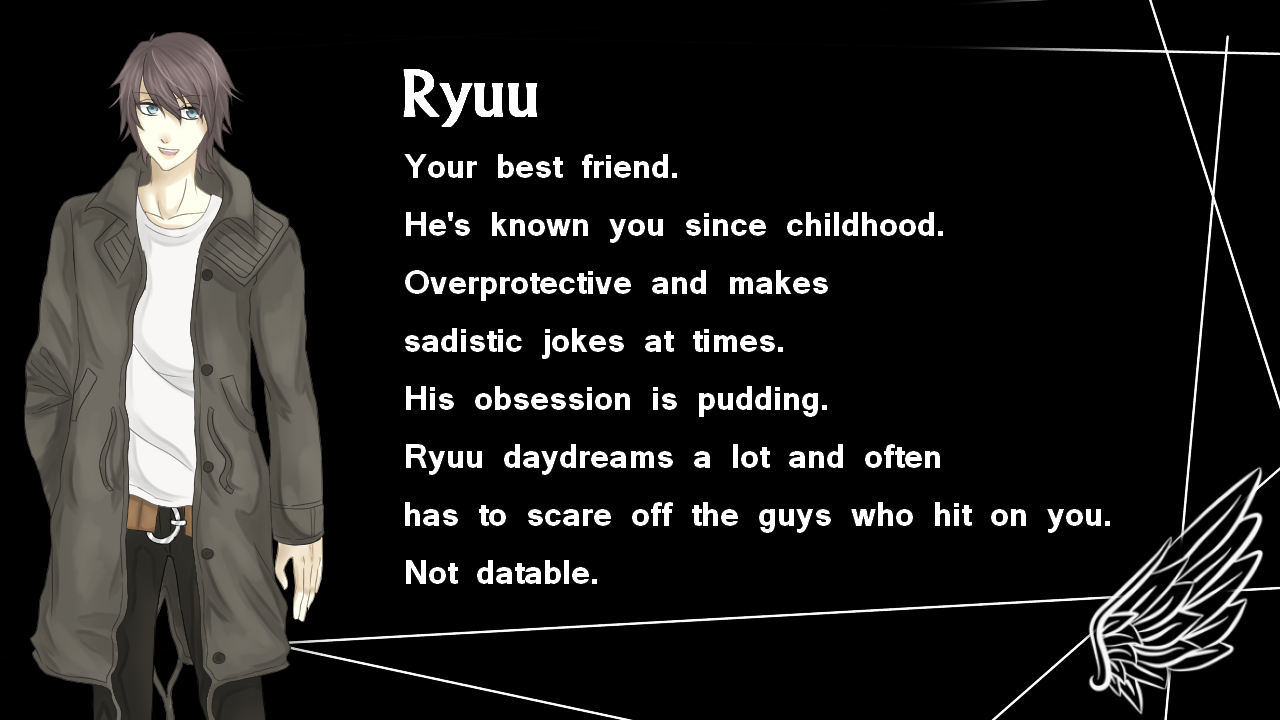 -Scenes of blood
-Descriptions of gore
-Scenes of abuse
-Violence
-Stalkers/Stalking
-Yandere/Yangire
Please be cautious if you are sensitive to these topics.

- Multiple endings
- Both good and bad ends
- Each route is planned to be 2+ hours long (depending on how long it takes you to read each scene).
- Choose from three different personality types.
- Depending on the personality you choose, the guys will react and treat you differently.
- Different events for each personality type.
- You can change the main character's name.
Story/Writer: Rinzamakani
Programming/Codes: Rinzamakani and zhaie.yuemn
Music and Sound: Kai Engel, Osiris Saline, Myndra, Lucas King, Ramine, Hmix.net, Kevin Macleod, ximian
Character design: Rinzamakani
Character art drawn by: Yusee
Backgrounds: Mukumuke, Sei.chan
GUI: zhaie.yuemn
Download
Comments
Log in with itch.io to leave a comment.
Aw~ Thank you! You made my day! :)
your welcome :) i also love the art style too.
Thanks to the artist. Yusee drew the guys' character art while I did the character design. :)
you both did a great job.